Origins Of The Brand
BURNING IDEAS was established in 2002 by filmmaker Michael Chance as his production banner for writing, directing, and producing films, commercials, music videos, and interactive projects.
The Logo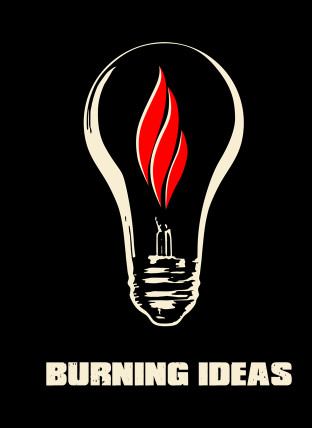 The original logo was designed by Chance's brother Christopher Chance of IHN Designs.  Chris has a gifted eye for fusing graphic and often graffiti inspired artwork with traditional tattoo designs.  This unique visual style was used to illustrate "the bulb" being the idea and "the three embers" being the central three principals to Chance's film aesthetic and life motto, which remains undisclosed.
The Website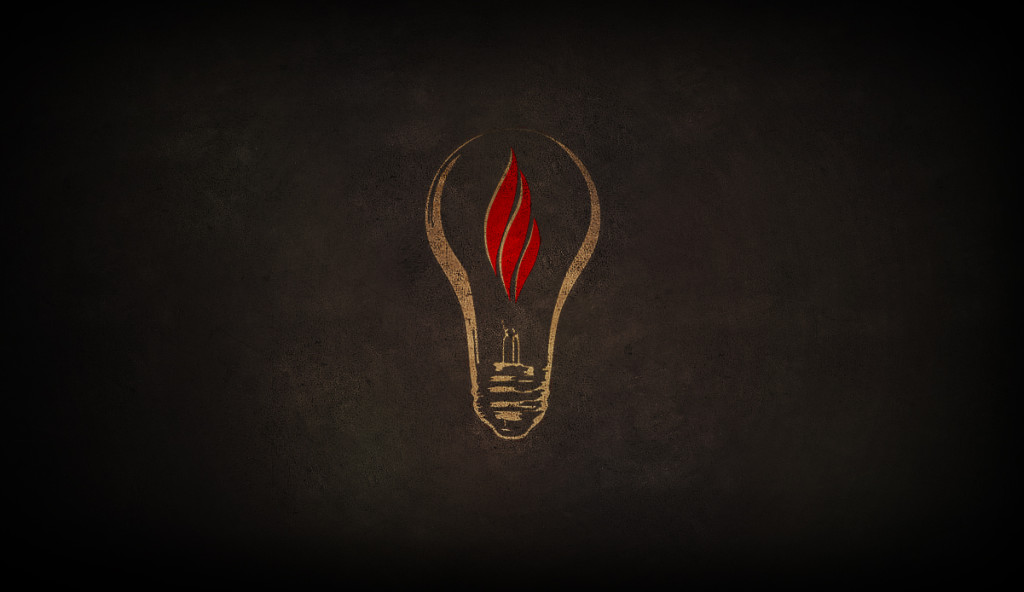 Years later, Chance collaborated with long time web designer Hector Aranda, who has also been the lighting director on several of Chance's short films including THE REASON and PROJECT ARBITER.  Hector introduced the vanilla and crimson color palette while setting it against a spotlit brown granite backdrop.  Hector also carried on that design style to this responsive design website in 2015, allowing for optimized viewing on all devices.
The Business Card

With the logo locked, Chance worked with Chris to create a unique business card that would give a lasting impression.  The goal was to turn a standard card into a matchbook and play off the fire theme.  The card is printed on a thick stock, perforated twice in the center for a double fold, with the logo on the top face folding down just under the stapled footer, and contact information featured just above the backside strike-pad.  The outer booklet has a gloss finish for rich color, while the inside features a matte finish for Chance to be able to personalize each card with a dash of the pen.  The inner matches are photo-real with one ablaze to symbolize the ideas being passed on to the recipient.
The Burning Ideas business card is an exercise in creating a quality approach to all things brand that leaves a lasting impression of innovation and craftsmanship.
The Logo Animation
As Chance's PROJECT ARBITER neared completion in 2014, he commissioned his  long time motion graphics collaborator Adrian Thompson, of Silicon Valley based animation agency MODIO, to create the Burning Ideas logo animation.  The concept for creation was to evoke a classic portrait of the brand while beginning with the spark of ingenuity.
---
Connect

---
---